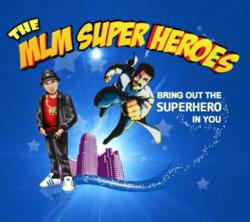 (PRWEB) April 25, 2012
Jerry Billett is a 22 year old entrepreneur who has overcome many adversities in his short life. Some of them are quite shocking, and some are inspirational that will inspire others to become better people like he has become.
Billett was born in 1989 in Kingston, Jamaica. He lived his first few years seeing pain and suffering. From violence – to a broken home – these circumstances drove him to have a "family- based" relationship with criminals very early in life.
"I came to the United States when I was a young boy" says Billett, "but used what I learned in Jamaica to get fast money. I was a gang member very early in life and continued on a dangerous downward spiral engaging in violent behavior – and befriending dangerous criminals. It wasn't until I was shot in the head and found myself in jail that I began my journey of self discovery."
Billett says that he came from a broken family, and in his eyes this is what a true family was. He was always a good student but he was living a double life behind his family's back. Student by morning criminal by night – and it began catching up with him fast as a young adolescent.
He graduated high school and had no money for a chance at college, so he decided to join the U.S Army at 17. This is where he learned valuable skills which started to change his mindset about how his life was going.
Billett says that he was still far from the person needed to be successful. He was discharged after four years with little skills to pursue a career, so he decided to go to University of Massachusetts Lowell. He dropped out after one year and went back to what he knew his whole life – depression, pain, violence, and fast money.
Billett soon paid the price for his ways by getting shot in the head, and nearly dying on several occasions. He was also charged for a crime where his skin color was the only evidence against him and was wrongfully accused for a crime for he didn't commit. He was finally discharged – but this event played a major role in Billett's path to clean up his life.
Finally Billett said enough is enough and made the choice to change his mindset once, and for all. He decided to rewrite his future and at 21 years old he found Network Marketing. His first attempt at Network Marketing Billett gained new personal development skills, but due to lack of leadership in the company as a whole, and a out of date system he failed in his first few months.
He continued to focus on his personal development as well as the law of attraction and manifested amazing things into his life at only 22 years of age.
Billett is now apart of a revolutionary company that has, and is continuing to give amazing success stories. This company is Visalus Sciences. Billett has now attracted mentors with The MLM Superheroes that are helping him to reach his goals at record speed.
"I overcame so much in my life" says Billet, "and now I plan on helping other people with my message of inspiration. By teaching people the simplicity of hosting these fun Challenge Parties even people that were once struggling in MLM are finding amazing success."
Billett says that for those people that are struggling in MLM and in life, they never have to stay there – and that it all starts with switching one's thought process, and mastering one's subconscious mind.
The MLM Superheroes are an elite group of network marketing trainers that travel the world helping to teach and train entrepreneurs on how to become successful in the MLM industry and the home based business model. They have become Independent promoters of the ViSalus Body By Vi – 90 Day Challenge.
ViSalus Sciences is a health and wellness company that proudly makes a positive impact on Life, Health, and Prosperity worldwide every day thanks to a thriving community of passionate people. The companys Body by Vi 90-Day Challenge combines leading health products with the support to help people achieve their weight loss and fitness goals, save money along the way, and win from millions in prizes every year.
Since launching in 2005, the company has strived to achieve the best of the three principles that define its very name Vi being the root for Life, and Salus representing Health and Prosperity.
ViSalus is currently experiencing record growth. According to a Company press release – their sales grew seven fold from $ 34 million in 2010 to a staggering $ 231 million in 2011. ViSalus was featured in an exclusive insert in the Wall Street Journal called Why Now Is Prime Time for Direct Selling.
For more information on how to benefit from partnering with Jerry Billett and The MLM Superheroes as Independent Promoters of ViSalus and the Body by Vi 90-Day Challenge on their global marketing campaign contact:

Jerry Billett

hone: 978-513-5039

Email: jerrybillett(at)gmail(dot)com

http://JerryBillett.BodyByVi.com